Program ID: Innovation Anthology #852
Program Date: 03/09/2017
Program Category: Alberta, Climate Change, Energy, Environment, Technology
Minister Marlin Schmidt At Solar Energy Trade Show
The Solar Energy Society of Alberta recently mounted its second
annual Solar Trade Show and Conference.
Held at NAIT, the Northern Alberta Intstitute of Technology, hundreds of people came to learn more about how to install solar in their homes and businesses.
Kicking off the afternoon sessions was Marlin Schmidt, Alberta's
Minister of Advanced Education.
MARLIN SCHMIDT:
We support a lot of training programs for people to to work in the renewable energy industry. The alternative energy program here at NAIT is a classic example, but of course, there will be opportunities in renewable energy for people with all kinds of trades certificates. And our post secondary institutions are really gearing up to make sure that they support people ready to work in this industry.
Marlin Schmidt sees Albertans already developing a new culture that appreciates the use of renewable energy.
MARLIN SCHMIDT:
We've already seen the capacity of solar energy in Alberta double over the last two years since we've been elected. And you know, we've committed to providing 30 percent of electricity generated in Alberta from renewable energy sources by 2030 which is triple what it is now. So it's going to be tremendous growth in a very short period of time and there's going to be a lot of opportunity for the people of Alberta in this industry.
You can listen to the full interview with the Minister of Advanced Education at
InnovationAnthology.com
I'M CHERYL CROUCHER
Images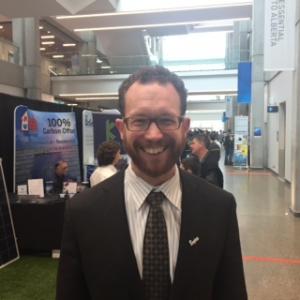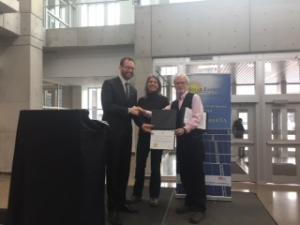 Guests