Program ID: Innovation Anthology #906
Program Date: 10/19/2017
Program Category: Alberta, Entrepreneurship & Commercialization, Health and Medicine, Life sciences
TEC Edmonton Merck Accelerator - Laura Kilcrease
One of the many partners supporting the TEC Edmonton Merck Accelerator for health technologies is Alberta Innovates.
Laura Kilcrease is the new CEO at Alberta Innovates and she was on hand for Accelerator's launch.
LAURA KILCREASE:
We think that the emerging technologies coming out of the Universities and the emerging number of companies that could take advantage of this incubator could be quite profound. When you actually think about Alberta having a single health care we think there are many economic opportunities as well as many science opportunities that can actually be taken to market.
Laura Kilcrease believes the new Accelerator holds great promise for diversification and she has high hopes for its success.
LAURA KILCREASE:
I think this is more than commercialization. I actually think this is a means by which entrepreneurs can work together in a cluster where they can feed upon each others strengths to actually cause a group of industries to come together by using the accelerator here with TEC Edmonton and Merck.
Construction of the new wet lab is underway with the TEC Edmonton Merck Accelerator set to open in early 2018.
Learn more at Innovation Anthology.com
Images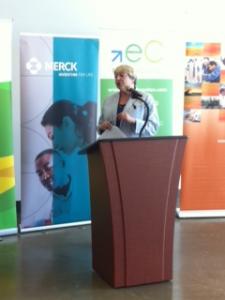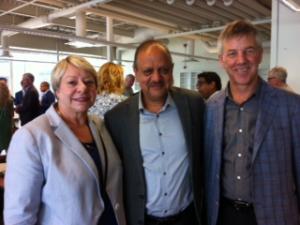 Guests